JAGUAR WIRING SCHEMATICS
Welcome to my site, since 2011 I have been reproducing jaguar wiring schematics in colour and indexed,
Below is a list of available schematics & model extracts on request.
<![if !vml]><![endif]>Click link to leave

     feedback or

         review
<![if !vml]>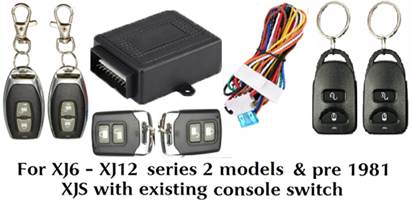 <![endif]>
                   HEADLIGHT RELAY MODERN UPGRADE
List of available schematics, please note* when ordering – Via Pay Pal - ** quote if your model XJ6 or C series 2 is carburetted or EFI.
All schematics are a set price for a single order, If you require more than one schematic please contact me for a quote on bulk orders.
| | | |
| --- | --- | --- |
| D – TYPE | E - TYPE  SERIES 1 -3.8 & 4.2 6cyl | XJ12 - DAIMLER D 6 –   Series 1 up to 73 |
| SS 1945 – 7  1.5 Lt   UK & EXPORT | E - TYPE   SERIES 2  4.2 6cyl | XJ12 - DAIMLER D 6 –   Series 2 – 73 to 4/79 |
| SS 1948  1.5 Lt   UK & EXPORT | | XJ12 - DAIMLER D 6 –   Series 3 – 79 to 88 |
| DAIMLER  MK 11 V8 250 & SP 250 | XJ 6  SERIES 1 1968 to 73 |  XJS-V12 1975 Pre 81 |
| XK  120  UK & export | XJ 6 & coupe SERIES 2 1973 to 79  CARBURETTED |  XJS-V12 1981-85 |
| XK  140-150  UK & export | XJ 6 & coupe SERIES 2  EFI |  XJS-V12  1987 |
| MARK    1  &  2  COMBINED 1955 – 67 | XJ 6 SERIES 3 1979 to 86 |  XJS-V12  1988 |
| MARK  X – S TYPE -- 420 & 420G | XJ 6 SERIES 3 1987 |  XJS-V12  1989 |
| | XJ 40   1988  to 1994 | XJS-V12  1990 - 91 |
| | |  XJS-V12  1992 |